Unabomber
Mathematician and intellect who rejected industrialization and in doing so, reinvented his beliefs around a holistic natural concept.
Allegedly, Theodore Kaczynski, a noted mathematician at Berkeley during the 1960s, was the man the FBI codenamed "UNABOM" who killed three people and wounded 23 since 1978 using mail bombs and other handmade, untraceable explosive devices. He was only caught when his brother turned him in after the publication fo the "UNABOM/FC Manifesto" in major American papers; they only conceded to the deal when the unabomber offered to stop blowing people up if his words were published.
His first bombing was in 1978, at Northwestern University; it was unsuccessful. Many bombings followed, targetting engineering/math/science professors, logging company CEOs, airline executives, technological advocate writers and other propagandists for industry. The FBI declared him one of America's most dangerous domestic terrorists.
Although the FBI profile did not fit the Ted Kaczynski, he remains the primary suspect. Growing up in suburban Chicago, he was a baby born during the last half of WWII. His abilities in mathematics and scholastic pursuits were visible early, and Ted graduated high school at age sixteen and packed off to Harvard University. From there he went to the University of Michigan, where he got his PhD in mathematics, and then took a job at the University of California, Berkeley, as an assistant professor of mathematics. Two years later, he suddenly dropped out and headed to a cabin in Montana, equally disgusted by industrial society as he was by the leftist political dogma that in his mind replaced effective action.
Vital quotes
"If you think that more effective law enforcement is unequivocally good because it suppresses crime, then remember that crime as defined by the system is not necessarily what YOU would call crime. Today, smoking marijuana is a "crime," and, in some places in the U.S.., so is possession of ANY firearm, registered or not, may be made a crime, and the same thing may happen with disapproved methods of child-rearing, such as spanking. In some countries, expression of dissident political opinions is a crime, and there is no certainty that this will never happen in the U.S., since no constitution or political system lasts forever."
The moral code of our society is so demanding that no one can think, feel and act in a completely moral way. For example, we are not supposed to hate anyone, yet almost everyone hates somebody at some time or other, whether he admits it to himself or not...
Oversocialization can lead to low self-esteem, a sense of powerlessness, defeatism, guilt, etc. One of the most important means by which our society socializes children is by making them feel ashamed of behavior or speech that is contrary to society's expectations. If this is overdone, or if a particular child is especially susceptible to such feelings, he ends by feeling ashamed of HIMSELF...
~
"For primitive societies the natural world (which usually changes only slowly) provided a stable framework and therefore a sense of security. In the modern world it is human society that dominates nature rather than the other way around, and modern society changes very rapidly owing to technological change. Thus there is no stable framework..."
~
"One of the most widespread manifestations of the craziness of our world is leftism. . . . [W]e have in mind mainly socialists, collectivists, "politically correct" types, feminists, gay and disability activists, animal-rights activists and the like...
[T]wo psychological tendencies that underlie modern leftism we call feelings of inferiority and oversocialization. ... By "feelings of inferiority" we mean ... low self-esteem, feelings of powerlessness, depressive tendencies, defeatism, guilt, self-hatred, etc...
Leftists tend to hate anything that has an image of being strong, good and successful. They hate America, they hate Western civilization, they hate white males, they hate rationality. .. [they hate] America and the West because they are strong and successful...
Words like "self-confidence," "self-reliance," "initiative," "enterprise," "optimism," etc., play little role in the liberal and leftist vocabulary. The leftist is anti- individualistic, pro-collectivist. He wants society to solve everyone's problems for them. ... The leftist is antagonistic to the concept of competition because, deep inside, he feels like a loser...
His feelings of inferiority are so ingrained that he cannot conceive of himself as individually strong and valuable. Hence the collectivism of the leftist. He can feel strong only as a member of a large organization or a mass movement with which he identifies himself...
In all ESSENTIAL respects most leftists of the oversocialized type want to make the black man conform to white, middle- class ideals. They want to make him study technical subjects, become an executive or a scientist, spend his life climbing the status ladder to prove that black people are as good as white. They want to make black fathers "responsible," they want black gangs to become nonviolent, etc. But these are exactly the values of the industrial- technological system...
[A] movement that exalts nature and opposes technology must take a resolutely anti-leftist stance and must avoid all collaboration with leftists. Leftism is in the long run inconsistent with wild nature, with human freedom and with the elimination of modern technology..."
~
"Many leftists are motivated also by hostility, but the hostility probably results in part from a frustrated need for power."
"When people do not have to exert themselves to satisfy their physical needs they often set up artificial goals for themselves...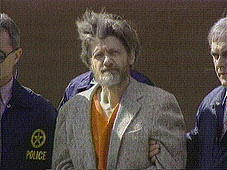 We use the term "surrogate activity" to designate an activity that is directed toward an artificial goal that people set up for themselves merely in order to have some goal to work toward, or let us say, merely for the sake of the "fulfillment" that they get from pursuing the goal. Here is a rule of thumb for the identification of surrogate activities. Given a person who devotes much time and energy to the pursuit of goal X, ask yourself this: If he had to devote most of his time and energy to satisfying his biological needs, and if that effort required him to use his physical and mental faculties in a varied and interesting way, would he feel seriously deprived because he did not attain goal X? If the answer is no, then the person's pursuit of goal X is a surrogate activity. ...
In modern industrial society only minimal effort is necessary to satisfy one's physical needs. It is enough to go through a training program to acquire some petty technical skill, then come to work on time and exert the very modest effort needed to hold a job. The only requirements are a moderate amount of intelligence and, most of all, simple OBEDIENCE. ..."
~
"It is even conceivable (remotely) that the revolution might consist only of a massive change of attitudes toward technology resulting in a relatively gradual and painless disintegration of the industrial system. But if this happens we'll be very lucky. It's far more probably that the transition to a nontechnological society will be very difficult and full of conflicts and disasters."
~
"Self-interest is not necessarily MATERIAL self-interest. It can consist in fulfillment of some psychological need, for example, by promoting one's own ideology or religion."
~
"Some of the symptoms listed are similar to those shown by caged animals.
To explain how these symptoms arise from deprivation with respect to the power process:
Common-sense understanding of human nature tells one that lack of goals whose attainment requires effort leads to boredom and that boredom, long continued, often leads eventually to depression. Failure to obtain goals leads to frustration and lowering of self-esteem. Frustration leads to anger, anger to aggression, often in the form of spouse or child abuse. It has been shown that long-continued frustration commonly leads to depression and that depression tends to cause guilt, sleep disorders, eating disorders and bad feelings about oneself. Those who are tending toward depression seek pleasure as an antidote; hence insatiable hedonism and excessive sex, with perversions as a means of getting new kicks. Boredom too tends to cause excessive pleasure-seeking since, lacking other goals, people often use pleasure as a goal. See accompanying diagram. The foregoing is a simplification. Reality is more complex, and of course deprivation with respect to the power process is not the ONLY cause of the symptoms described. By the way, when we mention depression we do not necessarily mean depression that is severe enough to be treated by a psychiatrist. Often only mild forms of depression are involved. And when we speak of goals we do not necessarily mean long-term, thought out goals. For many or most people through much of human history, the goals of a hand-to-mouth existence (merely providing oneself and one's family with food from day to day) have been quite sufficient.
A partial exception may be made for a few passive, inward looking groups, such as the Amish, which have little effect on the wider society. Apart from these, some genuine small-scale communities do exist in America today. For instance, youth gangs and "cults". Everyone regards them as dangerous, and so they are, because the members of these groups are loyal primarily to one another rather than to the system, hence the system cannot control them. Or take the gypsies. The gypsies commonly get away with theft and fraud because their loyalties are such that they can always get other gypsies to give testimony that "proves" their innocence. Obviously the system would be in serious trouble if too many people belonged to such groups. Some of the early-20th century Chinese thinkers who were concerned with modernizing China recognized the necessity of breaking down small-scale social groups such as the family: "(According to Sun Yat-sen) The Chinese people needed a new surge of patriotism, which would lead to a transfer of loyalty from the family to the state. . .(According to Li Huang) traditional attachments, particularly to the family had to be abandoned if nationalism were to develop to China." (Chester C. Tan, Chinese Political Thought in the Twentieth Century," page 125, page 297.)"
~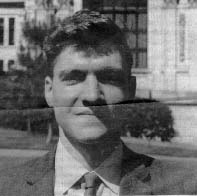 "The leftist is oriented toward largescale collectivism. He emphasizes the duty of the individual to serve society and the duty of society to take care of the individual. He has a negative attitude toward individualism. He often takes a moralistic tone. He tends to be for gun control, for sex education and other psychologically "enlightened" educational methods, for planning, for affirmative action, for multiculturalism. He tends to identify with victims. He tends to be against competition and against violence, but he often finds excuses for those leftists who do commit violence. He is fond of using the common catch-phrases of the left like 'racism, ' 'sexism, ' 'homophobia, ' 'capitalism,' 'imperialism,' 'neocolonialism ' 'genocide,' 'social change,' 'social justice,' 'social responsibility.' Maybe the best diagnostic trait of the leftist is his tendency to sympathize with the following movements: feminism, gay rights, ethnic rights, disability rights, animal rights political correctness. Anyone who strongly sympathizes with ALL of these movements is almost certainly a leftist."
~
"We distinguish between two kinds of technology, which we will call small-scale technology and organization-dependent technology. Small-scale technology is technology that can be used by small-scale communities without outside assistance. Organization-dependent technology is technology that depends on large-scale social organization. We are aware of no significant cases of regression in small-scale technology. But organization-dependent technology DOES regress when the social organization on which it depends breaks down. Example: When the Roman Empire fell apart the Romans' small-scale technology survived because any clever village craftsman could build, for instance, a water wheel, any skilled smith could make steel by Roman methods, and so forth. But the Romans' organization-dependent technology DID regress. Their aqueducts fell into disrepair and were never rebuilt. Their techniques of road construction were lost. The Roman system of urban sanitation was forgotten, so that until rather recent times did the sanitation of European cities that of Ancient Rome.
The reason why technology has seemed always to progress is that, until perhaps a century or two before the Industrial Revolution, most technology was small-scale technology. But most of the technology developed since the Industrial Revolution is organization-dependent technology. Take the refrigerator for example. Without factory-made parts or the facilities of a post-industrial machine shop it would be virtually impossible for a handful of local craftsmen to build a refrigerator. If by some miracle they did succeed in building one it would be useless to them without a reliable source of electric power. So they would have to dam a stream and build a generator. Generators require large amounts of copper wire. Imagine trying to make that wire without modern machinery. And where would they get a gas suitable for refrigeration? It would be much easier to build an icehouse or preserve food by drying or picking, as was done before the invention of the refrigerator.
So it is clear that if the industrial system were once thoroughly broken down, refrigeration technology would quickly be lost. The same is true of other organization-dependent technology. And once this technology had been lost for a generation or so it would take centuries to rebuild it, just as it took centuries to build it the first time around. Surviving technical books would be few and scattered. An industrial society, if built from scratch without outside help, can only be built in a series of stages: You need tools to make tools to make tools to make tools ... . A long process of economic development and progress in social organization is required. And, even in the absence of an ideology opposed to technology, there is no reason to believe that anyone would be interested in rebuilding industrial society. The enthusiasm for "progress" is a phenomenon particular to the modern form of society, and it seems not to have existed prior to the 17th century or thereabouts."
The Unabomber Manifesto


Ted Kaczynski receives over 50 letters a day and takes
the time to respond personally to each.