The Mythology of Black Metal
Black metal arose at the end of the previous decade but was able to get itself published in the 1990s; this decade was characterized by the fall of the Soviet Union, a corresponding resurgence in liberalism in the West now that no leftist enemy existed, and a decade of prosperity as the profits of Cold War expansion were consumed. Black metal injected its viral DNA with a message of extreme occult opposition to the norm, hatred of Christianity, national-ethnic pride and loathing for normal, trend-oriented humans.
To most, it seemed like an excessively dischordant voice. After all, the good times had arrived -- hadn't they? The big evil was gone, and only good remained, and with our new good intentions for all -- liberalism -- we were sure to make friends, raise the wealth of the world to our level, and (some assumed) end war, suffering, tragedy, racism and religious hate forever. Black metal idealized all of those things and to most at first seemed a movement for lost teenagers looking for an identity outside of the suburban lifestyle sure to assimilate them.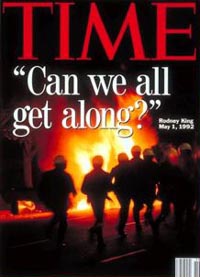 However, as the 1990s drew to a close, black metal no longer seemed a voice in the wilderness. The loss of US-USSR detente fractured the two former political blocs into wildly disparate and conflicted groups, swarming the world with unrest, ethnic cleansing and jihad. After years of being a Christian nation supporting the Jewish state against its Islamic neighbors, the United States brought religious conflict home through the guerrilla attacks on the World Trade Center in 2001.
What made black metal so dissident -- and so prophetic? After all, it had come to public awareness in 1994 as the progenitor of church burnings, a few racial slayings, numerous arrests and several suicides. Its adherents appeared lost in a world of imagination in which occult figures and ancient gods were as real as Wal-Mart, a Gothic diatribe in which death was positive and a madding crowd, unseeing and unthinking, dominated a world from which the independent mind must escape.
In this, black metal seemed constructed of modern allusions to a genre which had flourished two hundred years earlier: the European Romantic movement in art, music and literature. Famed for such classics as Ode to a Grecian Urn, Frankenstein and Paradise Lost, this genre had been an outpouring of resistance as the effects of industrial revolution hit Europe: a newly important lower middle class, corporate feudal property and labor wealth, and a series of popular rebellions which overthrew aristocratic governments and replaced them with democracies.
The principles of the Romantics were simple: the transient physical world had replaced the immortal and abstract world of meaning, and that invisible world needed to be re-discovered by brave souls willing to face the challenges of mortality and finding meaning in a time when physical survival was increasingly easy. Like archaeologists, the Romantics plumbed our souls to uncover artifacts that made life significant, like romantic love and adoration of the eternal as seen in ancient societies. They also, in books like Frankenstein and Dracula, warned of technology having occult-like consequences of unseen but pervasive power in our world.
To a Romantic, most people see only a fragment of life, the visible. They deny the world of meaning and spirit which requires one conquer fear of death and recognize its utility in making our life precious, something which cannot be spent on merely material pursuits but must be expended in the discovery of great ideas or accomplishment of great challenges. While the Romantics failed to enact political change, mainly because the newly-empowered voting masses were manufactured without the intellectual circuits necessary to grasp these concepts, their ideas remain pervasive among contemplative people to this day.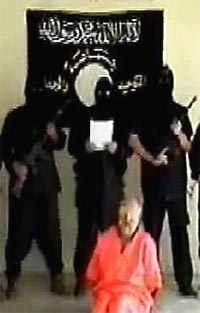 Black metal, in resurrecting this belief in full form, idealized the ancients and the pagan transcendentalist faith of ancient Europe, a spiritual belief which unlike dualism (good/evil, a pure Heaven versus an impure earth) found spiritual meaning in our physical lives and by finding that meaning, balanced the emptiness of death with something of eternal value to the individual. Romantics were nationalistic, embraced mortality as both giver of significance and deliverance, found beauty in ancient ruins and solitude, and disdained the crowd empowered by technology and its primitive, brainless pleasures.
To a Romantic, Wal-Mart is hell and there is no heaven.
As the decade rolled into a new millennium, the precepts of black metal as established during its formative years of 1990-1994 became a prophecy fulfilled. The Christian and Jewish West engaged in war with Islam, ready to fight the Buddhist East when the current conflict ends, and the oil supplies and natural resources that empowered technology showed visible signs of decline, as anyone with a brain could have predicted. Further, the influence of mass media, mass taste, and popular opinion began to show its frailty in how easily it could be manipulated by fear of terrorism, religious symbolism and individual economic motivations.
Currently, most of what original black metal bands espoused remains taboo, and the genre has been infiltrated by groupthink in the form of thousands of bands that emulate the founders in appearance while holding none of their challenging ideas. It, too, is now a product. However, as the travesty of the decline of the West unfolds, the ideas of black metal not only take on new meaning but become realized before our eyes.