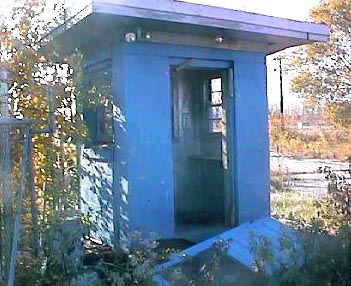 It's just a small patch of land. It is covered in grass, and on that are objects.

Not much bigger than a closet, the shed falls apart quietly under sonorous sunlight and the distant rumble of infrequent earthquakes.

There is the remnants of a small garden, with flowers arching over the spine of a dead rat buried in the mud.