METALHEADS AGAINST HUMANISM!
There is a spirit in this time that says that humans are most important, and every one of them is equal and has equally valid contributions, but that it's important to ban, censor, destroy, maim, spindle and mutilate anything which can be called "Fascist" or "Nazi" or even "anti-Humanist."
For those who have read more deeply into their own intellect than this, these groups and tendencies are laughable, as they are their own enemies; they embrace the very concepts of suppression, monoculturism, and deceit they claim to fight. Further, since every government in the U.N. has embraced these beliefs and used them to crush dissidents, these people are nothing but bullies repeating the party line of some oppressive, destructive, profit-oriented governments.
We mock and laugh at the ignorance of these people and their guilt complexes. They want individual rights, except to say something different than what the herd is saying. They want diversity so that they can breed us into a uniform color, uniform culture and uniform belief system. They want freedom of thought, except for those who might criticize society's "positive" tendecies. This is brainless and pathetic.
Metal has never been about following the herd. From American Indians to ethnic minorities it Japan, it has signalled a pride in self and ancestors and the ancient ways of blood, honor and pride. Furthermore, metal has always been anti-social and against the "we're doing it in your best interests" people who seek to control your mind, much as these anti-fascists do.
We hold the following truths to be self-evident:
1. No people are created equal, nor is there any basis for linear "equality" between people, experiences, or ideas.
2. Multi-culturalism is unnatural and will destroy our cultures and turn us into generic brown people instead of four races of exciting different shades of color.
3. The metal scene is not open to those who would wield the power of society against the free spirits, and whose fundamental motivation is fear of difference.
It's obvious that these "multiculturalists" and "anti-fascists" are full of fear and want nothing more than safety in conformity, and in normative ideas like making all people, ideologies, ideas and sensations normal. We suggest something different: that making us all the same will bring about a total tedium and lack of change in our natural world.
The 'heat-death' of the universe is when the universe has reached a state of maximum entropy. This happens when all available energy (such as from a hot source) has moved to places of less energy (such as a colder source). Once this has happened, no more work can be extracted from the universe. Since heat ceases to flow, no more work can be acquired from heat transfer. This same kind of equilibrium state will also happen with all other forms of energy (mechanical, electrical, etc.). Since no more work can be extracted from the universe at that point, it is effectively dead, especially for the purposes of humankind.
-- Andreas Birkedal-Hansen, M.A., Physics Grad Student, UC Berkeley
"Remember: Shit comes down brown!"
-- Metalheads Against Brown Insanity

"Seriously though, being against racism is not a matter of politics. It's a matter of common sense. Metalheads Against Racism isn't political, it's about stopping a development in the Metal scene that we think has to be stopped."
-- Metalheads Against Racism
Display our banners on your site to show people that you're not a hamster following the rest of the television-watching, convenience-oriented, whorelike rodents in our society! Let them know you support anti-Humanism and you aren't fooled by the lies of idiots and followers and people who believe their government and get a kick out of enforcing their conformity on other people.
There are other good causes to boycott also... most people are fooled because they have a short attention span, can't read between the lines, and don't realize how much corporations, religion and government control agencies like the USA, the UN and Israel. Be loud and proud and shove it back down their throat with an anti-UN decal!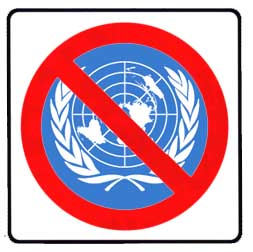 Copyright © 2002-2003 mock Him productions